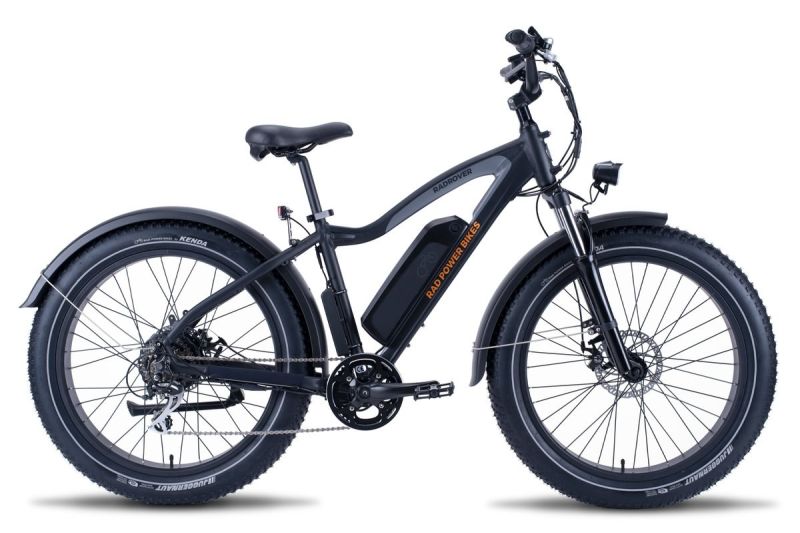 With 100s of e-bike brands to choose from and many electric bikes having similar features, how do you pick which brand to go with? What about the pros vs. cons of purchasing direct-to-consumer (online) vs. your LBS (local bike shop)? We cover it all here and outline all of the reasons that demonstrate why Rad Power Bikes is the best e-bike brand!
Full disclaimer, we're Radvocates that operate a rental bike company with primarily Rad Power Bikes in our fleet. Our journey with RPB started well before we started Naples Electric Bikes. Long story short, we fell in love with our e-bikes from Rad and this passion lead us to establish a rental e-bike business.
The opinions expressed below are all based on our experiences as personal owners of Rad Power Bikes and from our journey in establishing and operating a rental fleet of RPB e-bikes.

1. The best value, hands down!
E-bikes range from cheap $500 bikes that you can buy on Amazon up to $10,000 eMTB from Specialized and Santa Cruz. For the most part, bikes that are under $1,000 are too cheap in our opinion and will likely have quality issues and/or cause headaches when trying to find replacement parts. Bikes that are over $3,500 are certainly composed of higher quality components but you're also paying a 'brand tax' for the name.
The benefit of using higher quality components to improve performance in traditional cycling is very different than the benefits of high-quality components used for e-bikes. I'd argue that reliability is the most important factor in e-bike components, unless you need an ultra lightweight e-bike.
In my opinion, the sweet spot price for an e-bike purchase is around $1,400 to $3,000 for the average consumer. At this price range, the lineup of e-bikes from Rad Power Bikes (all under $2,000) out perform every other e-bike manufacturer when it's comes to quality of the components used and features (fender, integrated lights, suspension fork).
Another huge cost savings is the direct to consumer model of RBP where they are the online retailers of their own bikes. This means no additional retail markup is needed on the bike for the distributor or local retailer.
2. Award-winning across the board
No joke, Rad wins in just about every category of the Best Electric Bikes of 2021 from ElectricBikeReview.com. No other manufacturer has that much consistency on the list and the e-bikes from Rad are all less expensive than rivals.
3. Rad Power Bikes are truly 'rad'
Their bikes are super cool and stylish! Style is so subjective but these bikes are definitely radical. The attention these bikes command is undoubtable. Whether that is a good thing or a bad thing is up to to you!
3. They'll be around in 3-5+ years
The e-bike segment is growing fast and rapidly changing. There will undoubtedly be winners and losers in the process and consolidation will likely occur. Do you want to buy a bike from a smaller outfit that might not be around in a few years? I don't think so. Try finding replacement parts, getting support or being able to sell the bike if these resources aren't available. Rad Power Bikes recently received a minority investment of $150 million from private equity firms to assist in their future expansion. How many other direct-to-consumer e-bike manufacturers are at that scale? None!
4. Availability of replacement parts and componenets
This is a really big one for people looking to purchase a value e-bike online. If something happens to my bike or when the parts wear and tear, will I be able to replace the parts needed. With Rad Power Bikes, the answer is yes. As the largest e-bike manufacturer in North America, they have the supply chain and stockage to get you the replacement parts you'll need.
This is coming from experience as a rental fleet operator who is constantly maintaining bikes that see excessive usage.
5. A bike for every type of rider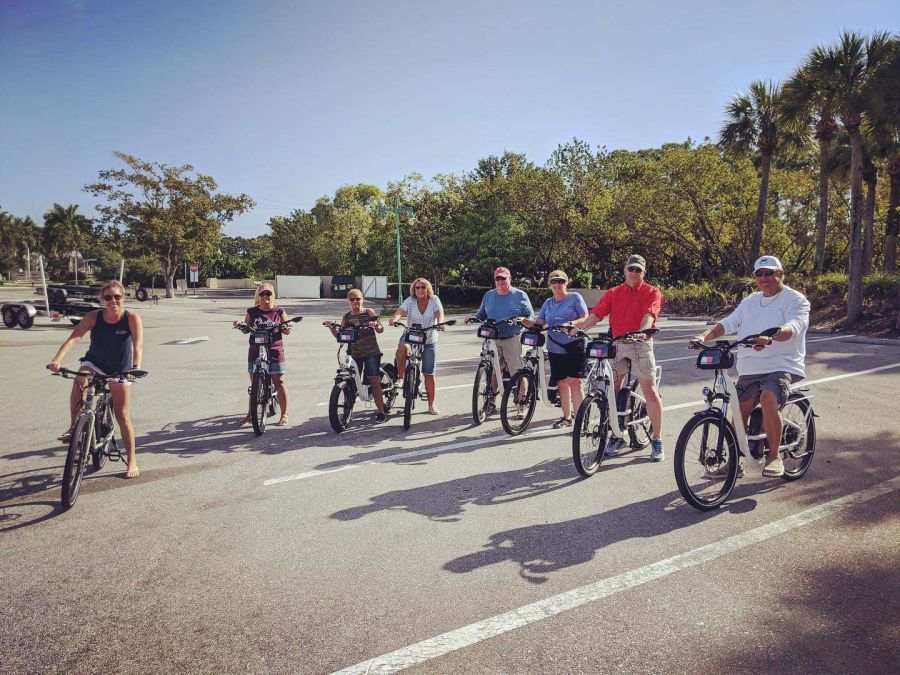 Their lineup is incredibly diverse with 10 different models to choose from. From folding bikes to rugged fat tire bikes, RPB has something for everyone. Our advice as an e-bike rental operator is to take their online Find Your Fit Quiz first to narrow down bikes based on your needs. This will allow you to focus on function and fit first and then evaluate by style after.
Helpful Tip
Shorter riders (less than 5' 2") will have trouble mounting many of their frame options as the lowest standover height might be too tall. Taller riders (over 6' 2") will also have an issue with some of the step-thru frames as the highest seatpost height might be too short.
The bike weight is also a major consideration for older riders and individuals with diminished strength as most of their bikes are 60+ lbs.
6. Extensive online video resources for maintenance and assembly
Detailed assembly videos are available as well as videos for just about every service/repair issues you'll run into.
I can't stress how invaluable these resources are for the everyday rider. E-bikes have the ability to take you much further than you'd normally ride on a standard bike and that can introduce some challenges if you run into issues (flat tires, loss of power, etc). Knowing how to assemble your bike, troubleshoot common issues, and handle some simple maintenance will make your riding experience that much better!
Check out this gem below:
7. Cool accessories available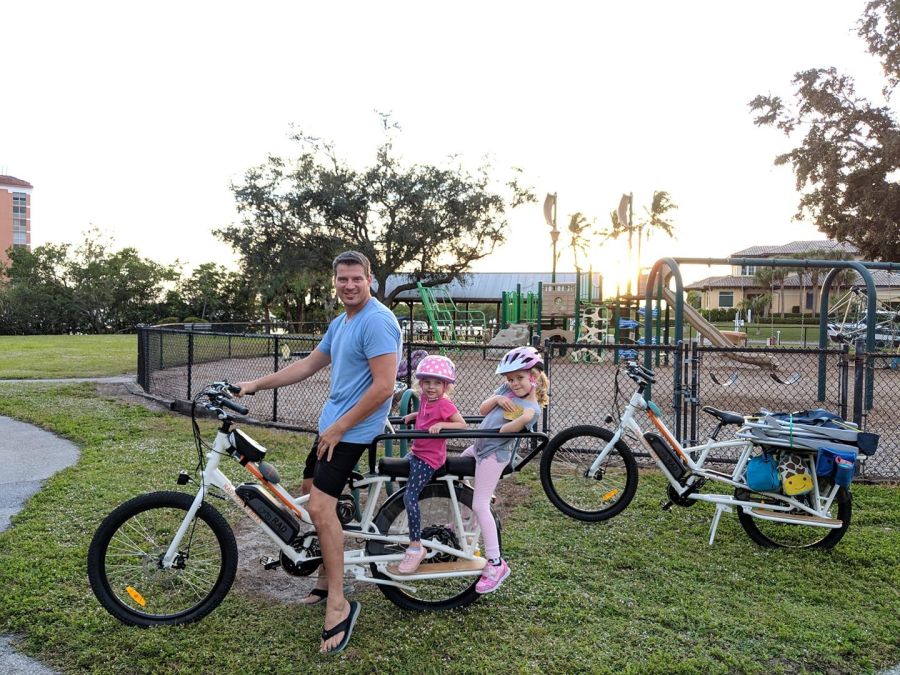 The e-bikes on their own are pretty cool, but the accessories are what make them truly amazing. The Accessories from Rad Power Bikes allow you to personalize and customize the bike to make it yours, whether you're looking to haul the kids or hit the trails.
8. All their bikes have integrated lights (front and rear) and on-demand twist grip throttle
Lights and throttle, standard. For a bike under $2,000. Are you kidding me! This is just another example of how Rad elevates their value proposition over their competitors by including a feature that isn't necessarily required but adds so much more enjoyment to the ownership experience. Kudos to Rad for this one!
9. Excellent customer service and support
As a direct-to-consumer online retailer with just one retail showroom, Rad doesn't just strive to provide exceptional customer service, they rely on it. DIYers can lean on the thorough support available online with the Help Desk and instructional videos. Those who need local support can troubleshoot issues with Custom Support and then contact their LBS or mobile bike mechanic for further assistance. Replacement parts are easily available for purchase online.
10. Free shipping
This is pretty much standard in the direct to consumer e-bike world, but certainly worth mentioning as another notch in the belt for Rad.
11. Worry free purchase with free 14-day trial and 1-year warranty
I can't even imagine receiving a box from Rad, assembling the bike, riding it for a few miles and then deciding that you don't want it, but it's pretty nice to know that it's available if you really don't like the bike. It's also reassuring to know that your bike is covered with a full warranty for 1-year.
12. Network of test ride locations
Purchasing an e-bike online without trying first can be overwhelming for some. We took that leap of faith four years ago and it changed our lives, but we understand that many want to touch and feel large purchases before they buy. Out of all the direct to consumer brands, Rad Power Bikes has the largest network of rental fleet partners (other businesses like ours) where you can rent the bike for the day.
Reasons Not to Buy from Rad Power Bikes
We think that Rad Power Bikes are the best e-bikes for most consumers. Most doesn't mean all though, so here are a few examples of where we wouldn't recommend Rad:
You need the bike to weigh less than 50 lbs to ride comfortably and safely.
You aren't able to assemble the bike from RBP and there isn't an assembly service available nearby.
You aren't able to perform any of the maintenance and would rely on a local bike shop to provide service. Some local bikes shops will work on Rad Power Bikes but some are exclusive to the brands they carry. If you will require local support, I would highly recommend contacting your local bike shop first to see if they will assist you with your RBP.
You don't care about the retail price and place a preference on supporting your local bike shop.