Electric bike rentals in Naples & Bonita Springs
Experience SW Florida with the thrill of an electric bike! Enjoy a fun and convenient ebike rental experience with free delivery and pick-up at your preferred location (within delivery zone).
Book Now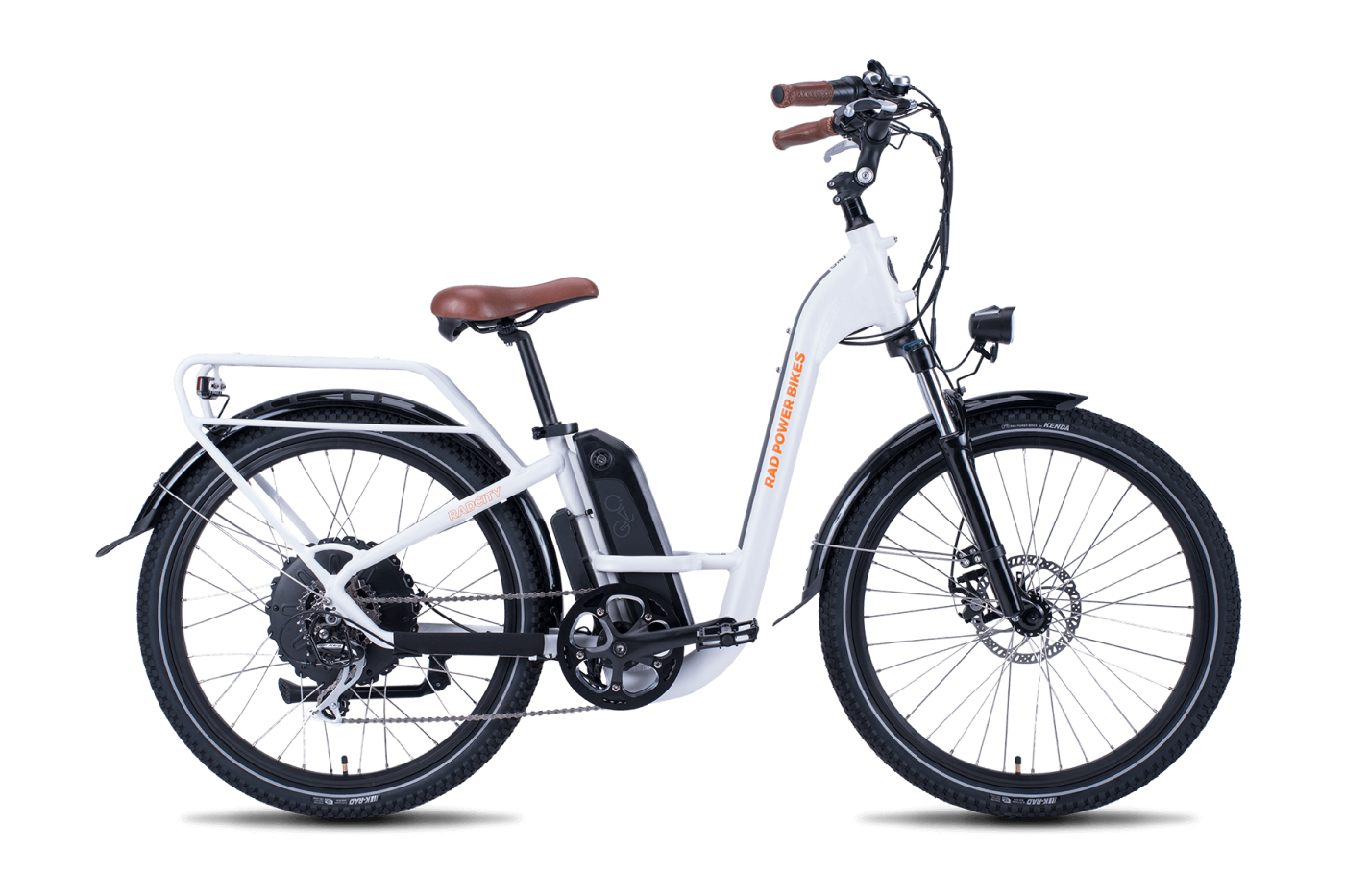 How it Works
With free delivery and all the essentials included, we'll have you riding in no time.
2. Free Delivery*

We'll bring the ebike to you and pick it up when you're done. *Free delivery is available from Bonita Bay to Davis Blvd, east to I-75.

3. Bike Orientation

We provide a complete tutorial on the ebike so you'll know how to use all of the features and feel comfortable riding.

4. Roadside Assistance

Ride worry free with our complimentary roadside assistance. If you get a flat tire or run out of battery, we're just a call away.
Please note
Single bike rentals are subject to a 3-day minimum.
Free Delivery Zone Map
Areas outside this zone are subject to a 3-day minimum rental and will incur a $50-$100 delivery fee. Please inquire about scheduling availability and delivery fees prior to booking to avoid cancellation penalties.
Our Bikes
Explore our range of award-winning electric bikes from Rad Power Bikes and Ride1Up.
Please call to inquire about same day bookings.
Most Popular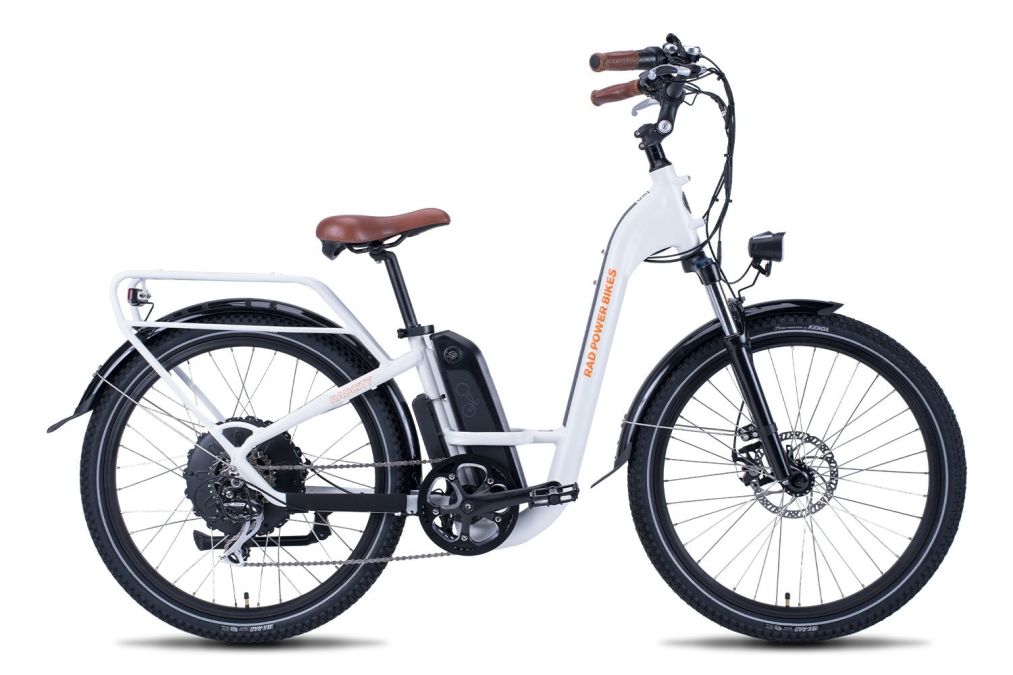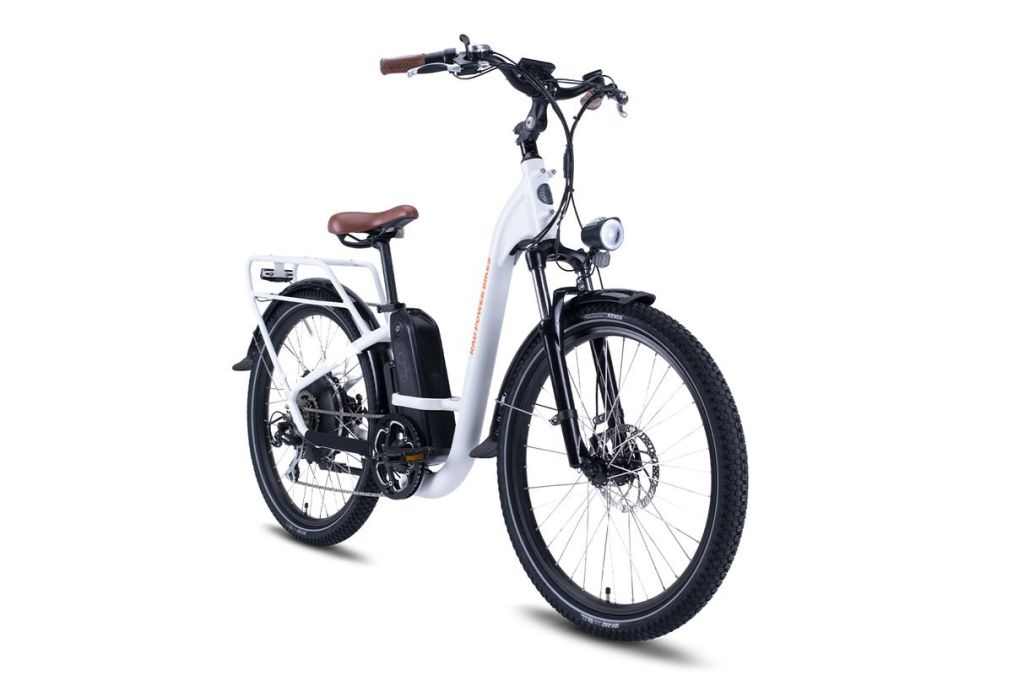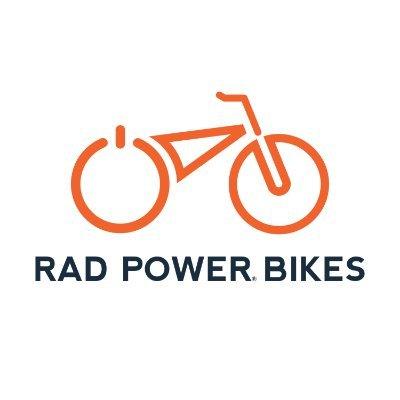 RadCity Step-Thru (White)
Low-step frame for riders 4'10" - 6'
Fully loaded comfort cruiser
Powerful 750W direct drive motor
7 speed w/ twist grip throttle
Must be 18 years old to ride
Most Popular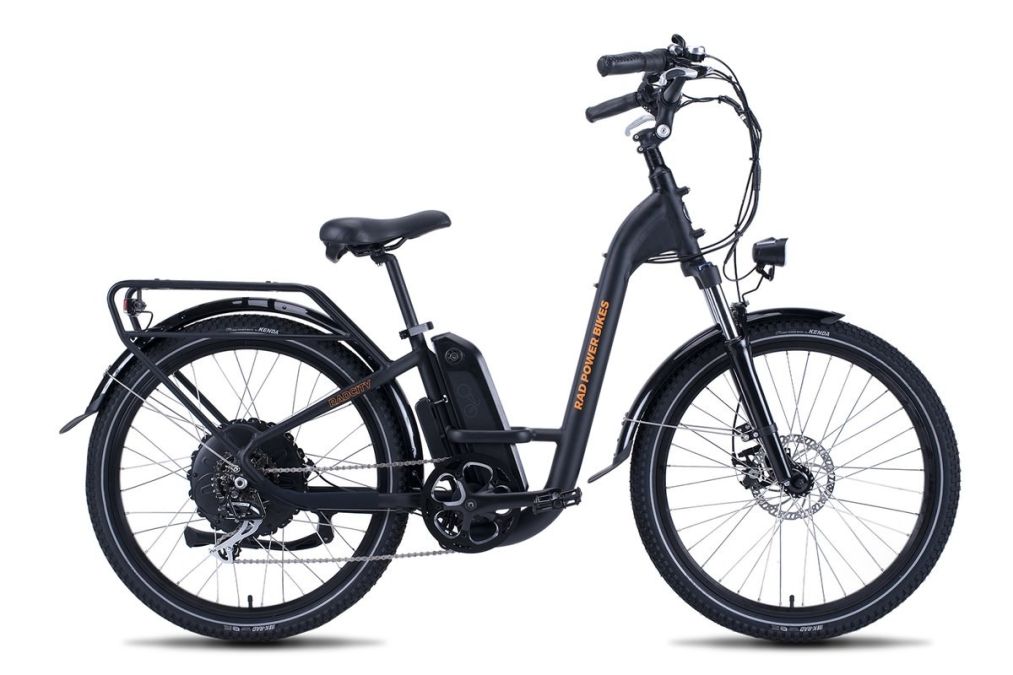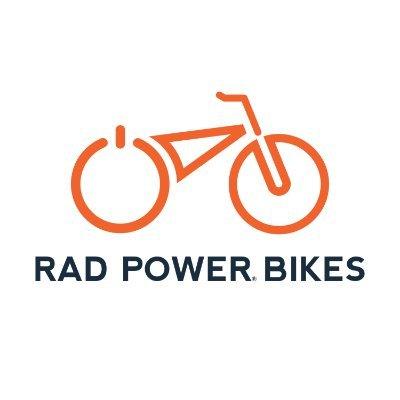 RadCity Step-Thru (Black)
Low-step frame for riders 4'10" - 6'
Fully loaded comfort cruiser
Powerful 750W direct drive motor
7 speed w/ twist grip throttle
Must be 18 years old to ride
Premium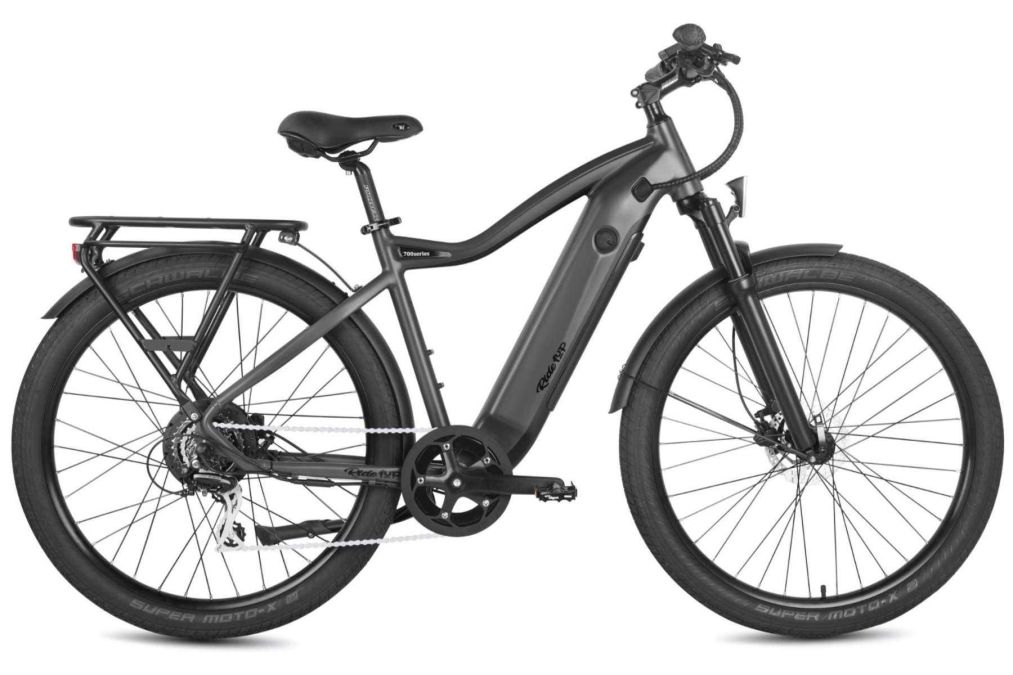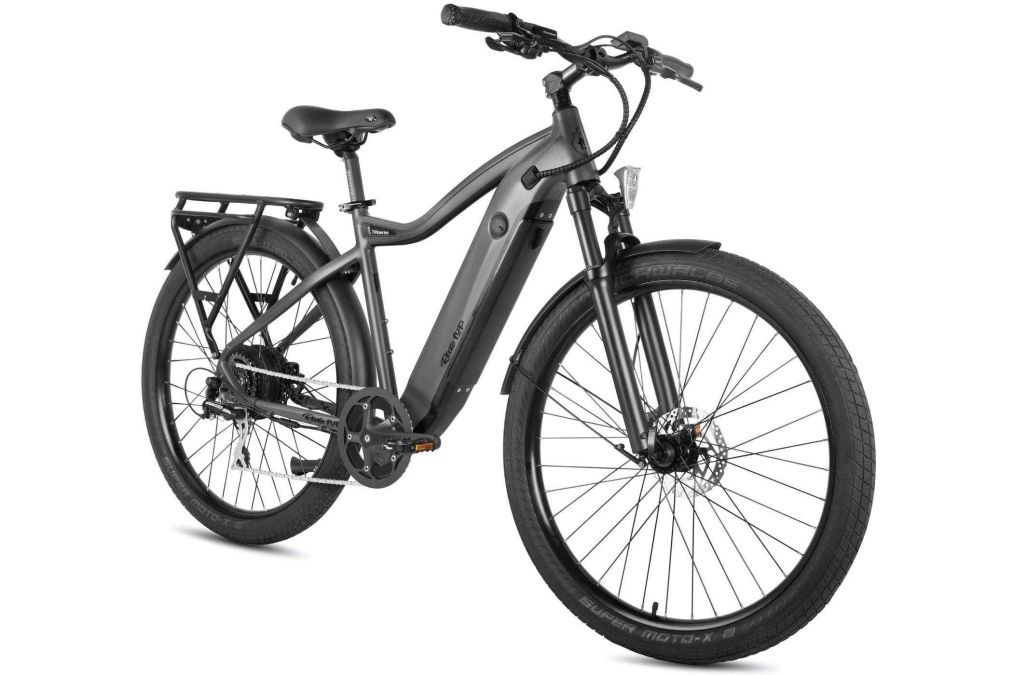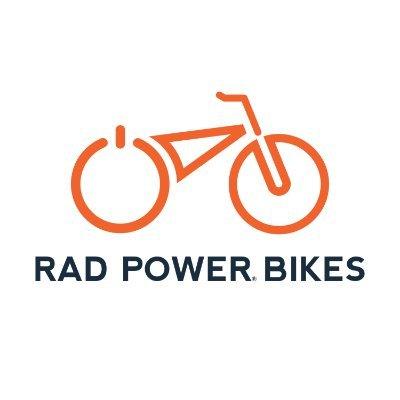 Ride1Up 700
Suitable for riders 5'5" - 6'4"
Powerful 750w geared hub motor
Hydraulic brakes and hydraulic fork
Includes dual side pannier bags for extra storage
Must be 18 years old to ride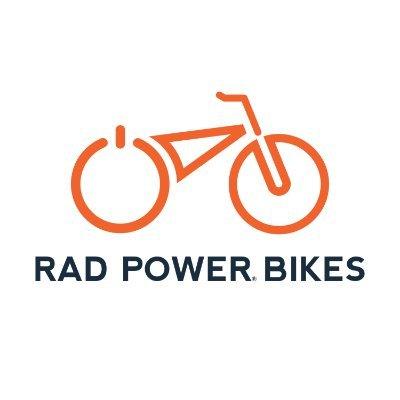 RadCity
18.5" frame suitable for riders 5'11" - 6'5"
Fully loaded comfort cruiser
Powerful 750W direct drive motor
7 speed w/ twist grip throttle
Must be 18 years old to ride
Best Value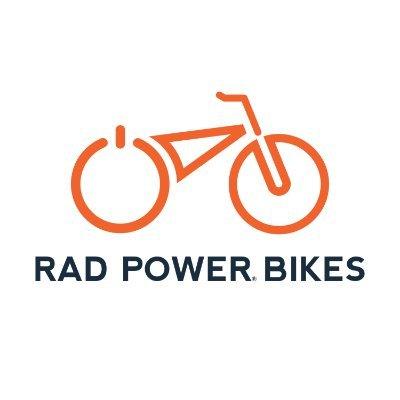 RadRunner
Cool, retro styling w/ fat tires
Powerful 750W hub motor
Low-step frame for easy on/off
Single speed w/ twist grip throttle
Must be 18 years old to ride
All Rentals Include
Your safety and comfort is our #1 priority.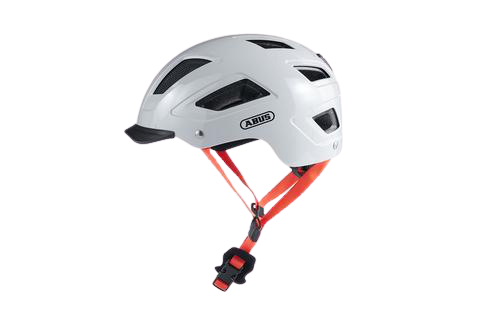 Stylish Bike Helmet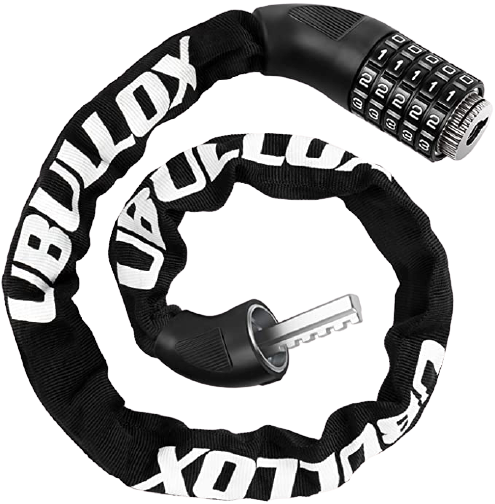 Bike Lock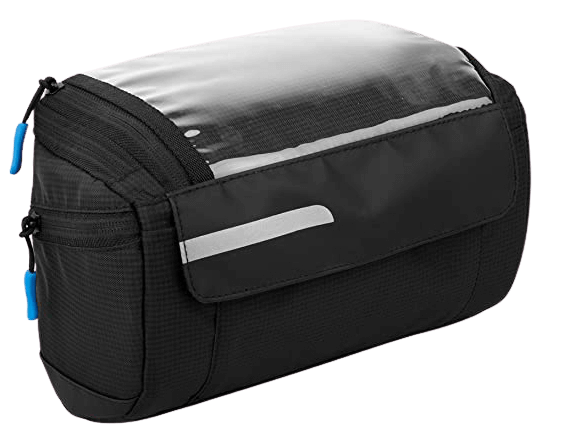 Handlebar Bag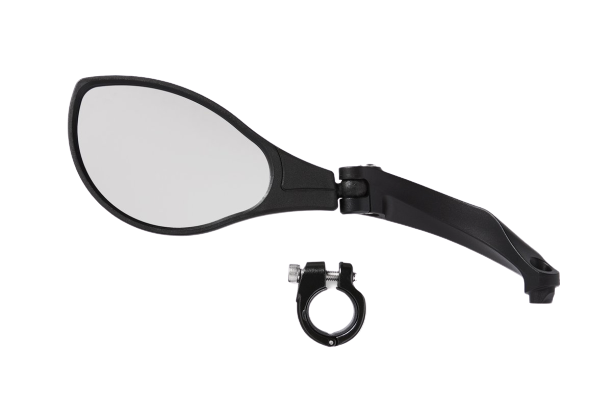 Rear View Mirror
The Experience
Let us show you the thrill of riding around Naples.
Where to Ride
If you're visiting, new to the area or just want some ideas on bike routes and bike-friendly activities.
FAQs
You have questions and we have the answers.
Where are you located (where is your shop)?
We don't have a storefront or 'shop'. We are a mobile, delivery-only electric bike rental company. There is no location for you to visit and pick-up the ebikes.
What is a full day rental?
A full day rental is within a single day period and does not carry overnight. For example, if you reserve an ebike for a 12pm/noon delivery, the bike will need to be returned by end of that date. Same for returns, if you'd like an early morning return you will still need to book for the full day.
What are your delivery times?
Delivery and pick-up times are scheduled from 9:00am to 5:00pm. During your reservation process, you can request a delivery and pick-up time. We will do our best to accommodate requested delivery and return times, but please note that these times are subject to change based on availability. A NEB representative will confirm the delivery drop-off time prior to the rental commencement.
Are there any age limits?
Yes, all riders must be at least 18 years old.
We do not restrict the age limit for seniors but we do want to stress extreme caution if you are not 100% comfortable riding a non-electric bike. Electric bikes are heavy and most of our bikes are 62-70 lbs so a good amount of strength and balance are required to ride. We reserve the right to cancel a rental (with full refund) at any time over the following safety concerns:
Vision: poor vision can increase the chance of falls, can make it difficult to observe traffic and important signs, and can make it hard to adapt to changing traffic conditions.
Strength: reduced muscle strength in the elderly can lead to poor balance on one's e-Bike, increased chance of falling, and instability when it comes to operating and steering the vehicle.
Cognition: declining cognition can also lead to poor road judgment, can increase the chances of becoming lost on route, and may lead to the inability to understand traffic signals.
U.S. studies taken by Smart Growth America have shown that older people also have a higher likelihood of being injured or killed in traffic, likely linked to the above risk factors. Source: https://easyebiking.com/is-rid...
How fast do the bikes go and what's the range?

Rad Power Bikes ebikes in the US have a top speed of 20 mph (32 km/h) without pedaling, which is the legal limit for street legal ebikes in most areas and in accordance with nationwide ebike laws.
Generally, the battery gives the bikes an expected range between 25-45 miles on a single charge depending on the level of pedal assist, terrain, and rider size.
Can we (the customer) transport the bikes?
No, our bikes are not permitted to be transported (bike rack, car, truck, van, etc) by anyone other than a representative of Naples Electric Bikes.