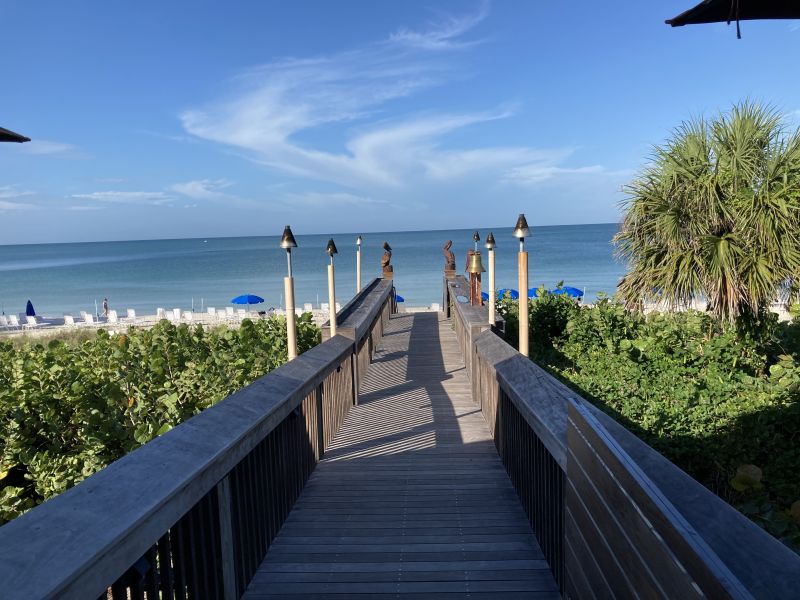 The coastal area of North Naples is full of bike-friendly routes and bike accessible locations. Whether you're looking for places to visit by bike or just want to enjoy the ride, we map out the hit list for North Naples. From beach access points with bike racks to scenic bike rides, we have it all covered.
Launch Map
The key to bike riding in North Naples is to avoid major streets, like U.S. 41 and Immokalee Road, when possible and bypass major intersections if you can. When crossing intersections, be sure to look both ways before proceeding and to check for cars going right on red. It's not uncommon for cars to run red lights or do rolling stops on right turns, some even texting while doing it, so we can't stress enough the importance of protecting yourself in these vulnerable situations.
All of the bike routes listed below are on two-lane roads with dedicated bike lanes and the points of interest mentioned are accessible via these bike-friendly routes.
Delnor-Wiggins Pass State Park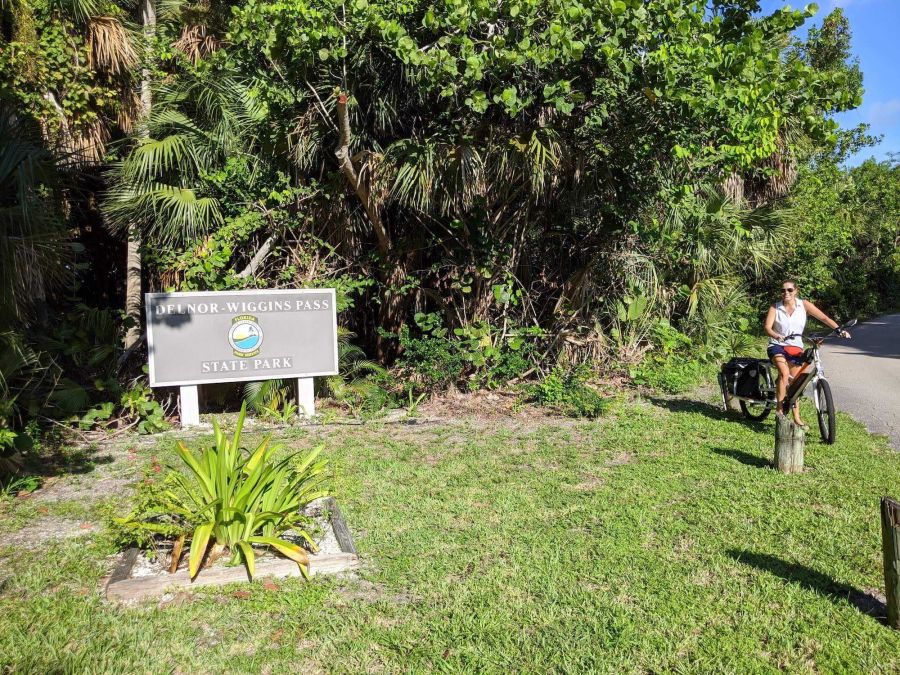 Delnor-Wiggins Pass State Park is one of the best beaches in Naples with a wide variety of activities available. The beach of Delnor-Wiggins Pass is just over a mile long and they have over 5 miles of walking/hiking trails (including the sandy area). Kayaks and paddleboards can be rented and you can fish, swim, and snorkel when the visibility is clear.

Admission is $6 per vehicle, but only $2 for pedestrians or bicycles.
Vanderbilt Beach Park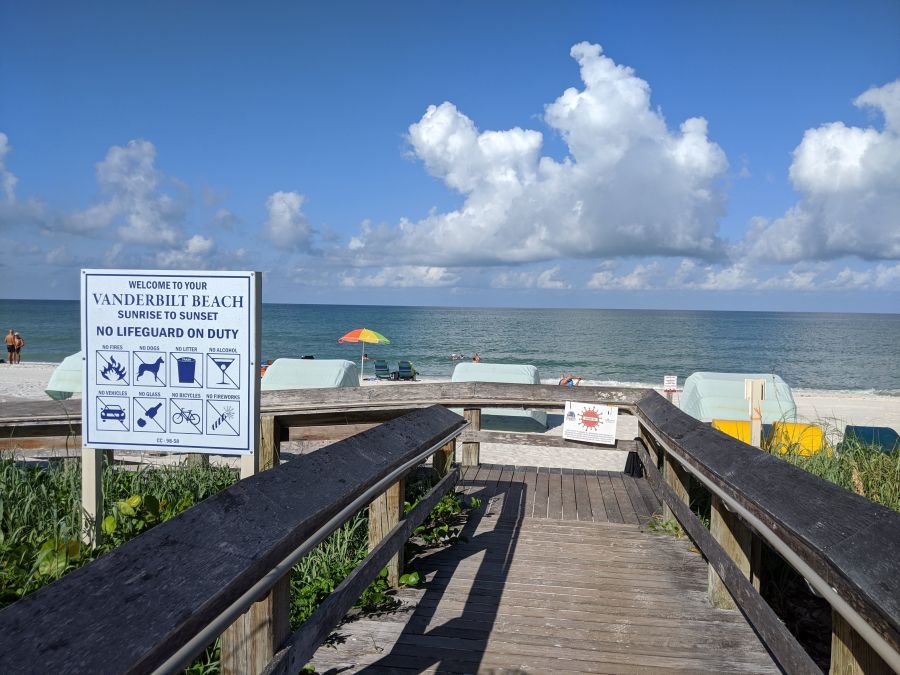 Vanderbilt Beach Park is a popular Collier County beach located near The Ritz-Carlton and close to other upscale hotels along Gulf Shore Drive. The wide beach and soft white sand make it a must visit for beach lovers. There are spacious restrooms and rinse-off showers available for a post beach clean up. You can also rent beach chairs, cabanas, and other beach equipment at the concession.
The beach parking garage always fills up in busy season, so riding a bike is the best way to get to Vanderbilt Beach if you can. The added bonus is the bike racks are right at the beach entrance!
Gulf Shore Drive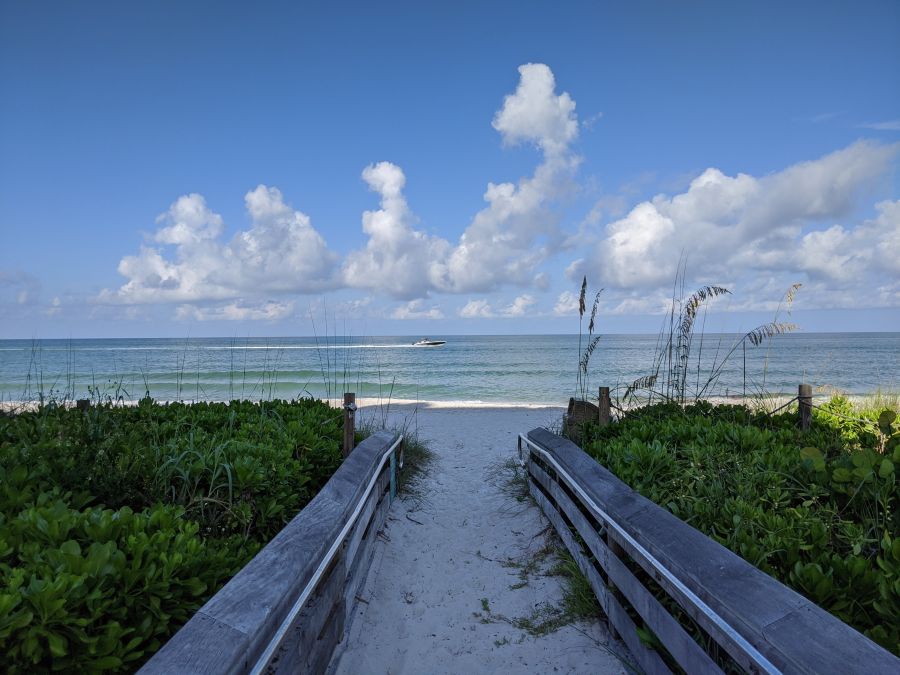 Spanning from Bluebill Avenue to Vanderbilt Beach Road, Gulf Shore Drive is a charming strip of beach front road that is home to LaPlay Beach & Golf Resort and many other luxury high rise condos.
The highlight of Gulf Shore Drive is the numerous quaint beach access points along the road where bike riders and pedestrians can take advantage of low density beaches.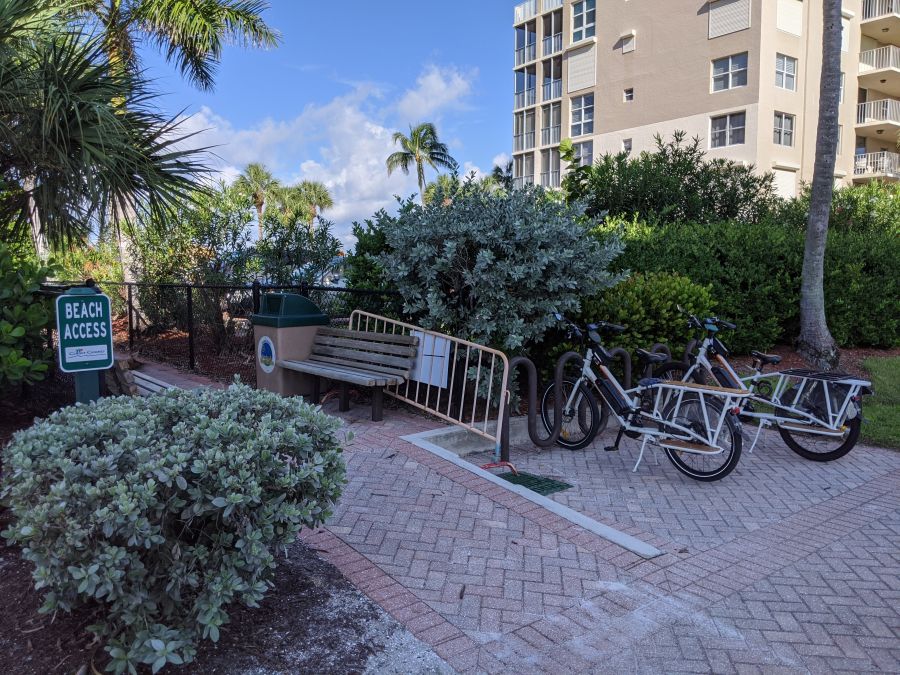 One of the best parts of riding along Gulf Shore Drive is you're positioned between Delnor-Wiggins Pass State Park and Vanderbilt Beach Park with upscale resorts and restaurants nearby. Make it a beach day or just cruise to some of North Naples' finest spots.
LaPlaya Beach & Golf Resort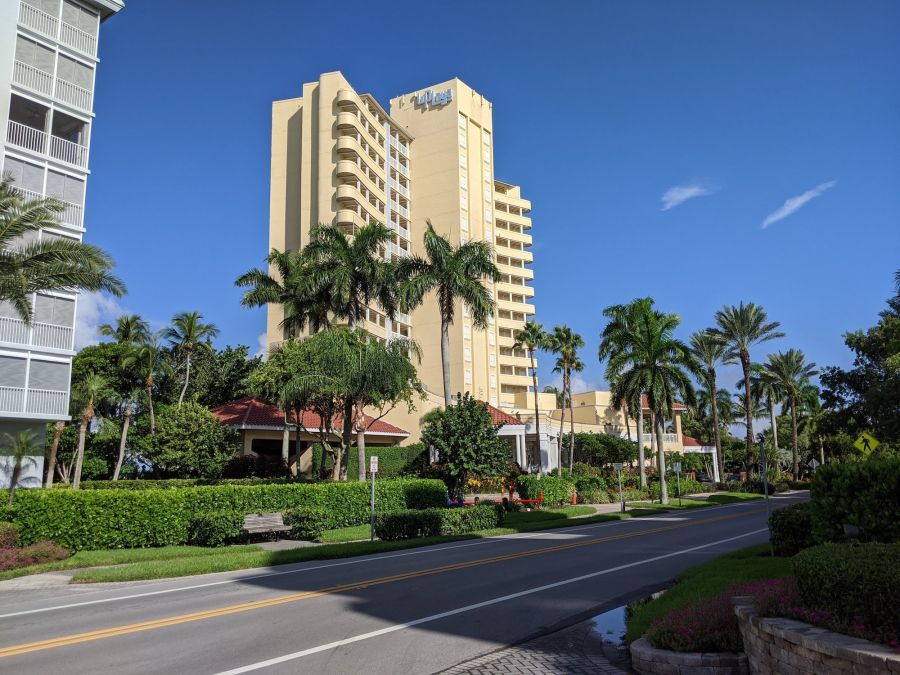 If you're riding down Gulf Shore Drive we recommend stopping at LaPlaya for a drink or lunch at Baleen. Another great LaPlaya activity is watching sunset and enjoying a drink at their beachside fire pits.
The Ritz-Carlton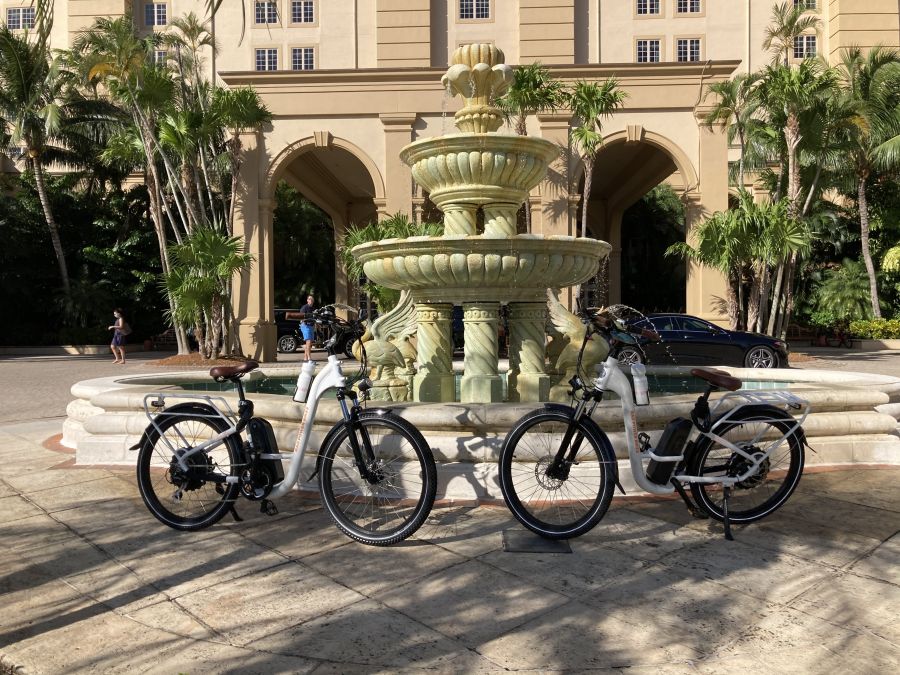 The Ritz-Carlton in Naples is one of Florida's most glorious beachfront resorts! When you pull up through the elegant front entrance, the bike rack is located to the left if you are looking directly at the front drive.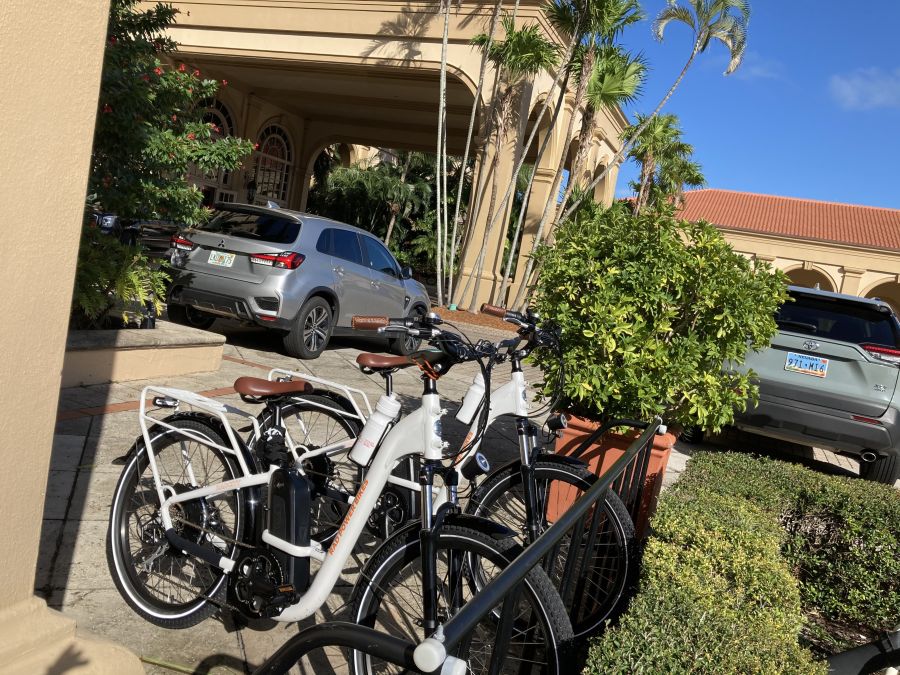 Catch the sunset with a cocktail or enjoy a leisurely lunch or dinner with an ocean view at Gumbo Limbo.
Beach Box
Stop at Beach Box for some food, an ice cream, or an ice cold beverage!
Mercato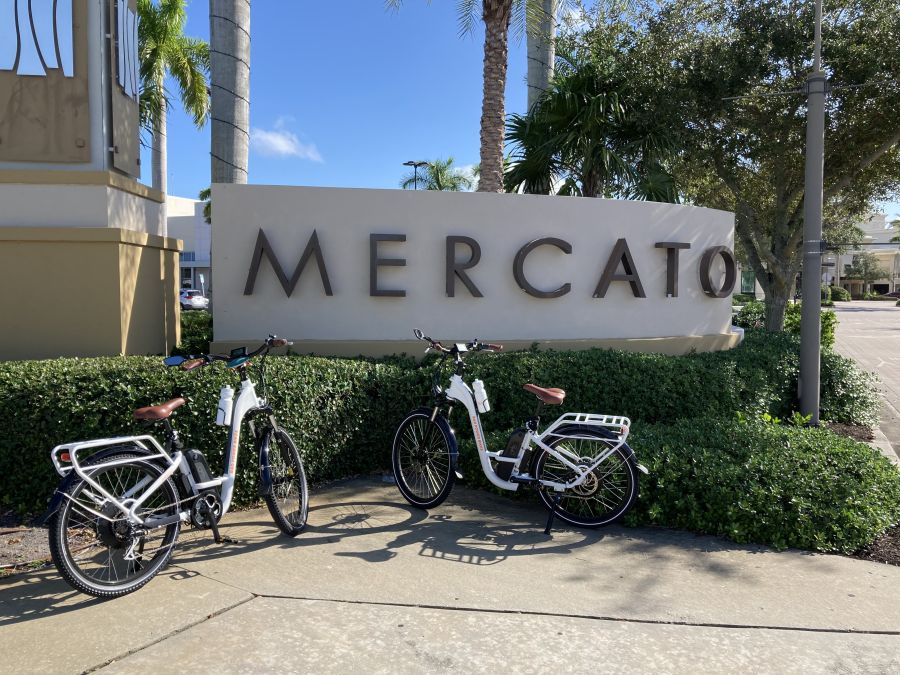 The main road that goes through Mercato is Strada Place and you can access it from either US 41 or Vanderbilt Beach Road. If you're not familiar with Mercato, it's a mixed-use development anchored by Whole Foods and offers a wide variety of shopping, dining, and entertainment.
Mercato is one of the best places to ride in North Naples as there is so much to offer in one place. The freedom of the bike also alleviates the stress of finding a parking sport.
There are bike racks in the parking garage and at the intersection of Strada Place and Mercato Drive.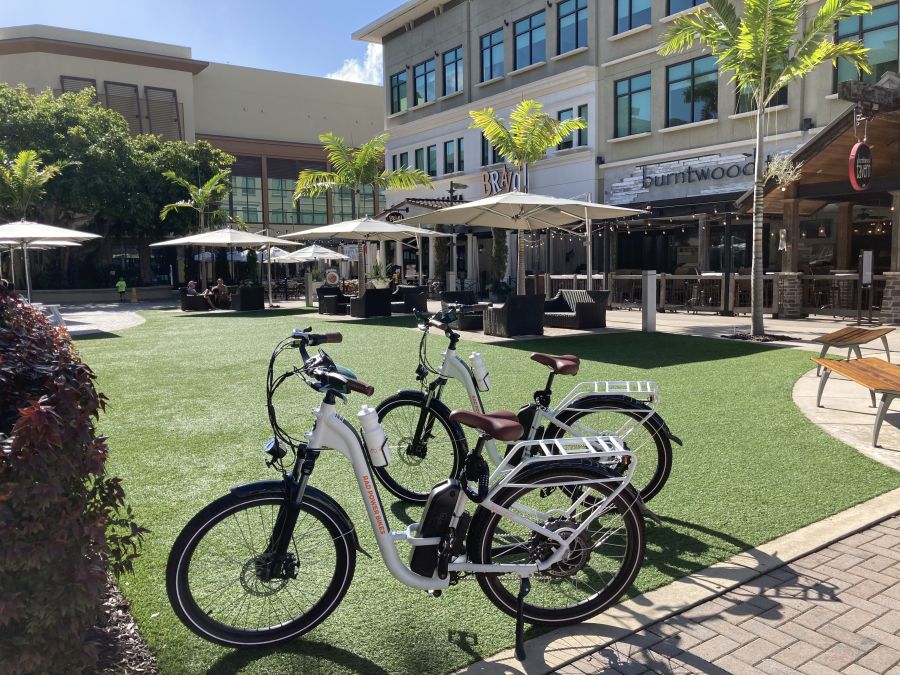 Vanderbilt Drive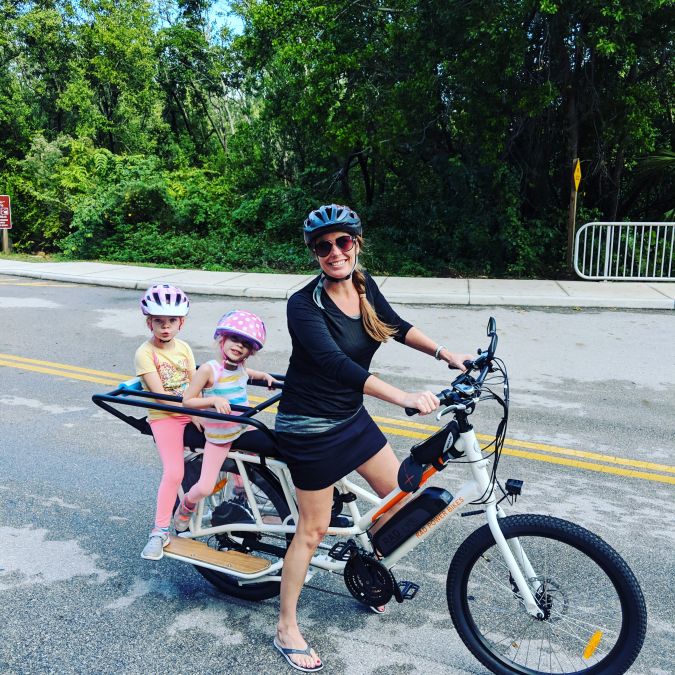 Vanderbilt Drive connects Vanderbilt Beach Road to Bonita Beach Road and is easily the safest and best bike trail in North Naples with 5.3 miles of roadway. Casual riders and pedestrians will really enjoy the wide sidewalk that spans from just north of the intersection of Wiggins Pass Road to Bonita Beach Road.
One of the best aspects of electric bikes is that you can go further and enjoy a lengthy ride without having cyclist level fitness. If you make it to Bonita Beach Road, we recommend stopping at Golf Safari, a miniature golf course, on Bonita Beach Road or you might also want to treat yourself to an ice cream at the popular ice cream shop, Royal Scoop. The perfect end to a nice long ride!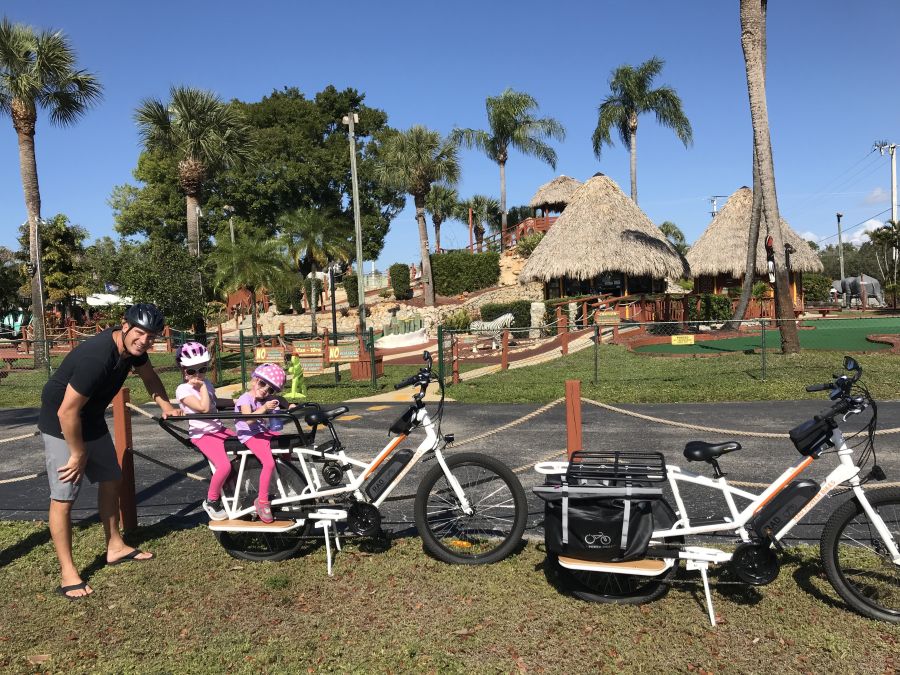 If you have beach on your mind, head west on Bonita Beach Road and make your way to Barefoot Beach Preserve. Barefoot Beach Preserve is a little bit harder to get to but well worth the effort with it's long, white sandy beach and walking trails. Located all the way at the end of the Barefoot Beach community, this Collier County public beach is still somewhat of a hidden gem due to the tricky and misleading entrance.
Barefoot Beach Preserve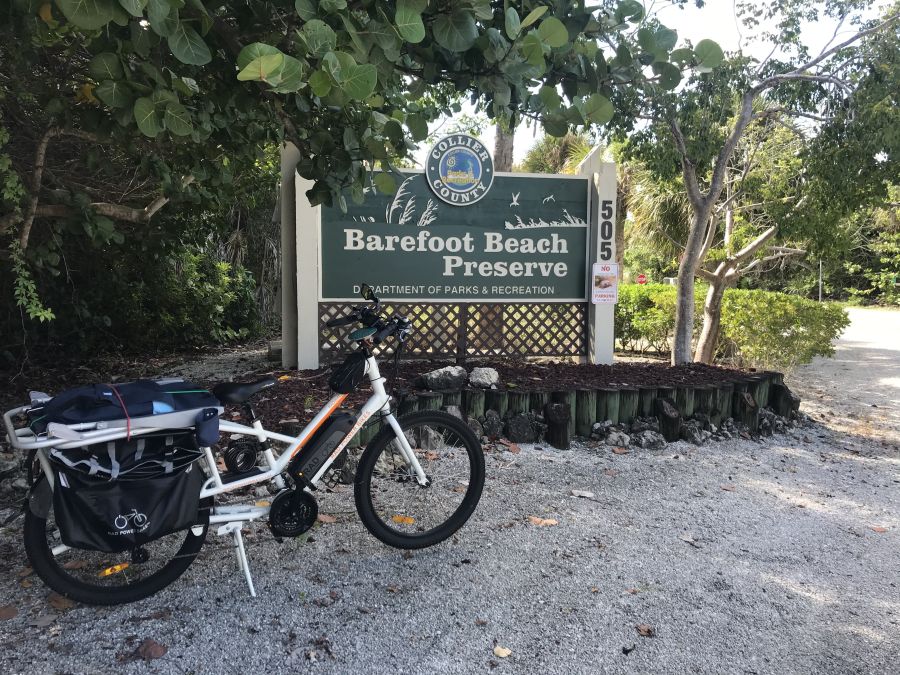 To get there you'll need to enter through the Barefoot Beach entrance, located on Barefoot Beach Blvd. off of Bonita Beach Road, which can appear to some as a private community with its security gate. The beach access is also 2 miles from the entrance on Bonita Beach Road.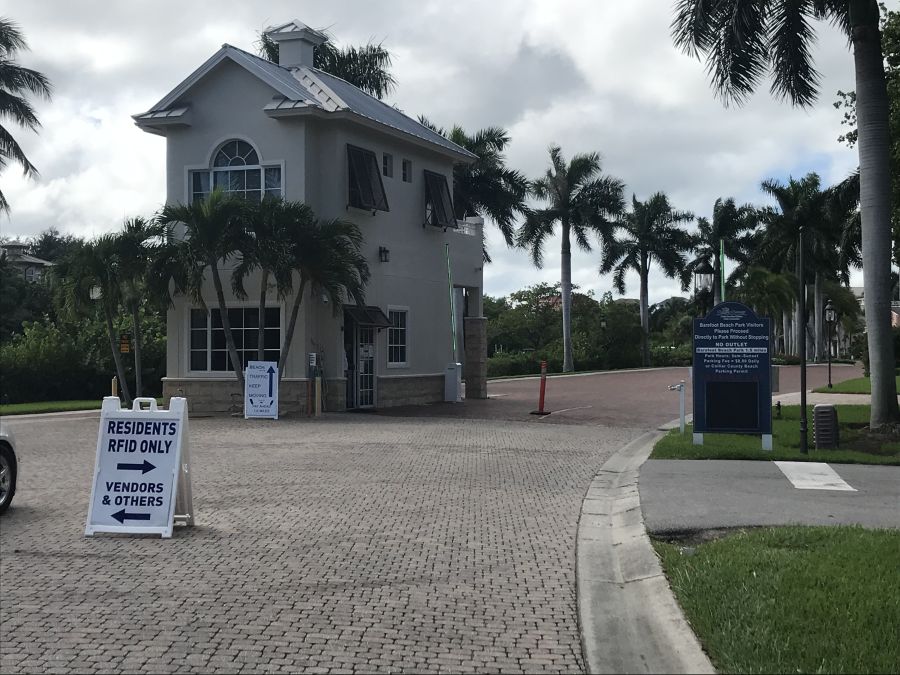 Bicycles and pedestrians don't have to pay so feel free to cruise right past the cars in line to pay at the booth by using the walkway/bike lane on the right.
There are bike racks at each of the parking lots, but we prefer to ride all the way to the back and park there to explore the walking trails. This is also a great way to carve out a nice private beach spot for yourself!
Other Places to Ride